Mid-Valley Christian School

500 North 2nd Ave. Middleport, Ohio

 740-992-6249


Mid-Valley Christian School ® 500 North 2nd Ave, Middleport, OH 45760

Where God Is Welcome And Academics Are Valued.

Mid-Valley Christian School became a reality in 1985, when Rejoicing Life Church moved forward with a vision to reach out to the surrounding communities.  RLC wanted to offer an unique educational opportunity, with a Christian atmosphere for families who desired for their children to have an opportunity to flourish in a safe and pleasant environment.  We are truly blessed to move forward with this vision.  We do not desire to be the parents, but rather an extension to your family.  

Interested in learning more about our services?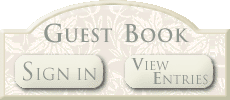 NEW EMAIL ADDRESS

You may contact via email at:

midvalleychristianmvcs@yahoo.com

Please delete any previous emails that you may have contacted MVCS at, prior to 1/20/2016.

Thank you!

MID-VALLEY CHRISTIAN SCHOOL

 partnered with 

NORRIS-NORTHUP DODGE 

presents 

The 7th Annual EXTRAVAGANZA

WIN A CAR!!!

AND... CANCUN MEXICO VACATION, MYRTLE BEACH WONDERWORKS TICKETS, CINCINATTI REDS TICKETS, AFRICAN SAFARI TICKETS, WILDERNESS IN THE SMOKIES-WATERPARK, CAMDEN PARK TICKETS, RESTAURANT CERTIFICATES, MUSEUM TICKETS, DOLLYWOOD, BIG SANDY FURNITURE ITEM, CLEVELAND BROWNS GIFT PACK, 410 SHOT GUN, FISHING ITEMS, 

VEGA MOTORCROSS HELMET. TOO MANY TO LIST!!!

DATE:

April 8, 2017



ADMISSION:

Adults 18 and Older $15.00  
TIME:

12:00 NOON — 4:30 PM




Children 4-17

$10.00  
LOCATION:

Meigs Intermediate/Primary School


Children 3 and Under Free  


36871 State Route 124  
  Middleport, Ohio 45760

  Toward Rutland, Ohio






DOORS OPEN AT 11:00
**All adults 18 and over will receive a prize wristband when they pay at the door!**

**All children 17 and under will receive a fun pass wristband for the game room!**

 MEIGS INFLATABLES, CARNIVIAL GAMES, COTTON CANDY, GRAB BAGS, THE LIVE GAME SHOW ROARY'S QUEST, new ROARY'S LET'S MAKE A DEAL, CRAFT AND INDEPENDENT CONSULTANT VENDOR SHOW,  

OPEN BID BASKET AUCTION - CONCESSIONS AVAILABLE. MUCH MORE! 

Questions? Call 740-992-6249, midvalleychristianmvcs@yahoo.com, midvalleychristianschool.net 

uble click here to add text.

OUR 8OZ MILIK CHOCOLATE PEANUT BUTTER EGGS ARE AVAILABLE, $4.50   LIMITED SUPPLIES LEFT!!!!