Mid-Valley Christian School

500 North 2nd Ave. Middleport, Ohio

 740-992-6249


Mid-Valley Christian School ® 500 North 2nd Ave, Middleport, OH 45760

Where God Is Welcome And Academics Are Valued.

Mid-Valley Christian School became a reality in 1985, when Rejoicing Life Church moved forward with a vision to reach out to the surrounding communities.  RLC wanted to offer an unique educational opportunity, with a Christian atmosphere for families who desired for their children to have an opportunity to flourish in a safe and pleasant environment.  We are truly blessed to move forward with this vision.  We do not desire to be the parents, but rather an extension to your family.  

Interested in learning more about our services?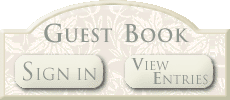 NEW EMAIL ADDRESS

You may contact via email at:

midvalleychristianmvcs@yahoo.com

Please delete any previous emails that you may have contacted MVCS at, prior to 1/20/2016.

Thank you!

Dinner Theater

 December 2, 2016

​                                6:30

"A Christmas Carol"

Appetizer: A jelly, Crackers with Cheese and Wassail, complements from Mr. Frezzwig's Party.

Entree: Roasted Turkey with Dressing, Vegetables, Spiced Apples and Bread.

     ..."THE" prize turkey hanging in the Poulterer's window, on the corner, the next streert over

     The finest of vegetables from the Grocers, with two shutters down

     Luscious apples blended with sticks of cinnamon and other spices from the Shopkeepers in the Square.

     Soft, golden bread in pot-bellied baskets from the Bakeries in the town.

Drinks:    Ice Tea and Water

     Flowing from The Second Ghost's Horn of Plently

Dessert:  Glazed Zucchini Bread Muffin and a PeppermintStick

A most scrumptious dessert from Bob Crartchit's table to yours. "...and God Bless Us Everyone!